Numbers, Numbers, Everywhere!
For School Age Children and their Parents (45-60 minutes)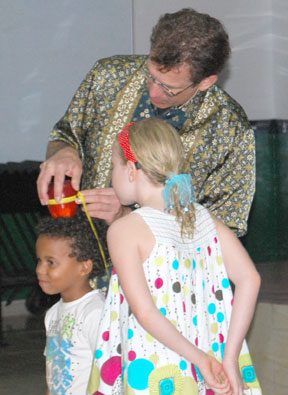 Math is a family value! This presentation for families shows how enjoyable math can be, and how it can enrich our daily lives. With interactive demonstrations as well as photos of families enjoying "math moments" together, David models ways that parents can promote children's mathematical learning as part of their everyday activities. The presentation also makes the connection between books (both fiction and non-fiction) an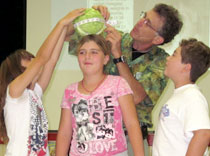 d math. In a grand finale, he provides a surprising encore to the featured assembly that students have seen during the school day.